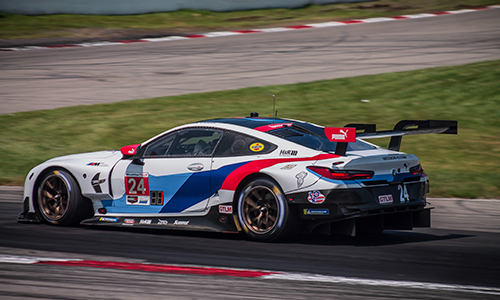 HBOs Industry follows a group of young graduates competing for a limited number of permanent positions at a leading international bank in London.
HBO / Crave
As constant and long-suffering readers will be aware, this column is pretty tolerant and easygoing. It does not dismiss as trash what others look down their bourgeois noses at. Present this column with fun and frolics and it will be all-in.
And then along comes something that makes this column seethe. In general, hate-watching is not a habit to indulge often, we feel. (Well, thats me; theres no team, no we, to be honest.) But umbrage can be taken and a vague kind of hate triggered.
Industry, which arrived on HBO/Crave this week (the first episode is repeated Thursday on linear HBO Canada, 10:30 p.m.) is either interesting or loathsome, depending on your outlook. And mainly very, very annoying according to this columns current temperament.
Story continues below advertisement
Binge-watching guide: The recent shows you need to catch up on, all available to stream
What is it? Well its an eight-part drama, created by newcomers Mickey Down and Konrad Kay, and is anchored in the machinations at an investment company in London. (Its a U.S./British co-production and Lena Dunham directs the first episode.) At Pierpoint & Co., billed as the worlds pre-eminent financial-services institution we see things through the eyes and expectations of a small group of new, young employees who are essentially interns looking to be hired full time.
What happens? Well, everybody at this firm spends the day sitting at desks talking banking gobbledygook, getting into power-spats and after work they get wasted, doing drugs and having sex. Oh, theres sex galore if youre into the voyeuristic thing. Even male nudity. But even if you are into watching handsome equity traders (or whatever they are) having quickie-sex in bathroom stalls, you have to wait a bloody long time and sit through an awful lot of talk about margins, caps and a lot of other language that is meant to impress but sounds tedious.
Besides, these are the bonking-and-banking types who have already ruined entire economies more than once. This is a series about horribly greedy people behaving badly. Little wonder that this setting and this cast of characters have rarely been presented in TV drama since before the crash of 2008.
The series is either interesting or loathsome, depending on your outlook.
HBO / Crave
At first, the focus is on Harper (Myhala Herrold), a quietly ambitious American whose skills and acumen are doubted by the snobby gang of posh, well-off English colleagues, because she is a) Black and b) American. Naturally by the end of Episode 1, Harper has a triumph and looks out upon the London skyline from the penthouse of a luxury hotel. What does she do there? Eats a burger, because, well, shes an American, you see.
Along with Harper, there is Robert (Harry Lawtey), who is easily led into dens of iniquity and away from the equity desk with offers of cocaine and washroom sex. Does this cause him to screw-up a vital morning meeting? Is the Pope Catholic? And theres Hari (Nabhaan Rizwan), who is so anxious to succeed that he works all night, popping pills and drinking Red Bull. Will Hari crash-land? Oh, my dears, thats not the half of it and you can feel the twist coming like a freight train.
Whats odd about Industry is that it follows the template of a high-school drama. There are overheard put-downs in the bathroom and nasty remarks made about peoples clothing and there are so many mean-girls and mean-boys that youve had your fill of them all by Episode 2.
The focus is on Harper (Myhala Herrold, left), a quietly ambitious American whose skills and acumen are doubted by her snobby gang of posh, well-off English colleagues, because she is a) Black and b) American.
HBO / Crave
Thing is, theyre not high-school kids. They are ruthless desk-warriors of the type who created the housing and credit-bubble crisis that scorched the Earth and led to periods of austerity for countries around the world. You look at these characters, presented as aspiring go-getters in the financial racket, and you think, They should be in jail already.
Story continues below advertisement
Thats just me. And, granted, others disagree. A chap writing for The Independent in Britain gushed that Industry is closer to a millennial Mad Men in its depiction of young people whose entire identities are built around work. Oh dear, oh dear. If this thing is comparable to Mad Men, then Im the captain of Toronto FC. A Time magazine review was cautious and referred to it as almost comically libidinous. Well, comical if you can stand these characters for more than 10 minutes. I cant.
This column has been triggered. It hate-watched a bunch of episodes and decided these characters are so soulless they should be in the hoosegow. There, they might be interesting.
Plan your screen time with the weekly What to Watch newsletter. Sign up today.