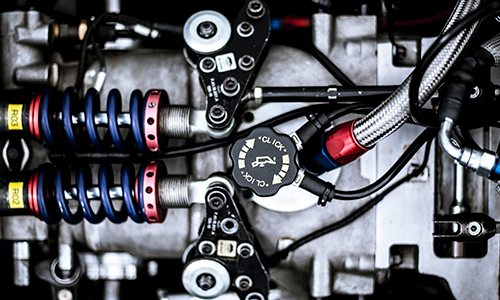 Kiwifruit growers have voted against Zespri's proposed trial to commercialise unlicensed SunGold kiwifruit that is being grown across China.
Zespri signed a memorandum of intent with a Chinese state-owned enterprise in November to buy and brand the SunGold kiwifruit being grown without its agreement in Sichuan Province. Zespri hoped the deal would allow it to commercialise some of an estimated 5400 hectares of SunGold kiwifruit being grown in China on vines that were stolen from the company.
But the company after considerable effort and support from the government has failed to receive the support of 75 per cent of the industrys 2792 growers, as required under its regulations, to proceed with a one-year trial of the commercial arrangement.
A tally of the vote, released by Zespri on Friday, showed 70 per cent agreed with the trial, and fewer growers 64.5 per cent agreed that Zespri should apply its brand to Chinese grown fruit.
READ MORE:* Kiwifruit growers set to decide on contentious Zespri-China deal, after major diplomatic push* Zespri's contentious China deal rejected by regulator over IP leakage and China relationship concerns * Zespri chairman accused of trying to intimidate regulator Kiwifruit NZ in 'threatening' and 'offensive' phone call
Zespri wanted to buy into illicitly grown Chinese kiwifruit, a move which would be outside its legal mandate.
The proposal had been contentious and the industrys regulator, Kiwifruit NZ, had previously deemed the trial more than low risk to growers. There was a potential that further intellectual property would leak into China, Zespris brand could suffer if fruit quality was not up to New Zealand-grown standard, and the companys relationship with its largest market could be damaged.
A statement issued by the company said while the trial received a high level of support it was insufficient to meet the required regulatory threshold to proceed.
We will continue to explore our options and engage on the issue and find an alternative way forward, Zespri chief executive Dan Mathieson said, in the statement.
China is an important market for Zespri, with 20 percent of New Zealand kiwifruit sold there. It is also the worlds largest kiwifruit producer with a rapidly modernising industry.
CHRISTEL YARDLEY/FAIRFAX NZ/Waikato Times
Some 5400ha of unlicensed SunGold kiwifruit is being grown in China, after the variety was stolen from Zespri. Its broadly expected the illicit planting of SunGold will only expand.
The company would continue run research and development partnerships in China as it decided on how it would tackle the spread of unauthorised SunGold.
Zespri, due to its legally sanctioned single desk monopoly, is regulated by law which says company is confined to marketing and developing the market for New Zealand-grown fruit.
Any activity outside this mandate, including the proposed China deal, required either sign-off from Kiwifruit NZ or 75 per cent of the industrys growers.
The regulators chief executive Geoff Morgan said a strong percentage of the industry had participated in the vote.
Its a pretty clear message to Zespri on what growers view about this.
He said the company could, under its legal mandate, continue to conduct research and development in China.
"Our role going forward is to make sure that Zespri don't carry out the activities that were part of the vote … So we will be monitoring that they're not carrying on with a trial or commercial trial anyway.
"We will be making sure that those all those activities do fall under the research and development umbrella.
New Zealand Ambassador to China, Clare Fearnley, beams into an event to celebrate the signing of a memorandum of intent between Zespri and a Chinese-state owned enterprise, in November 2020.
Stuff last week revealed the extent of government support for Zespris bid to secure a memorandum of intent with Sichuan State-owned Assets Operation and Investment Management.
Ministry of Foreign Affairs and Trade officials worked closely with Zespri for months in the lead up to inking the deal in November.
The effort received the backing of the New Zealand Ambassador to China, Clare Fernley, and former prime minister Sir John Key, who is on Zespris China Advisory Board and helped to lobby the Chinese Ambassador in Wellington.