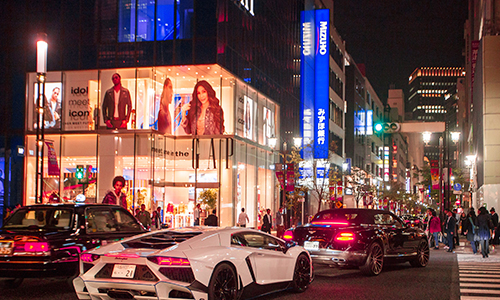 Illinois on Thursday became the fifth US state to confirm 1m coronavirus cases. A further 8,757 new infections were reported over 24 hours, which was the biggest one-day increase since December 17, according to health department data.
Excess mortality in Mexico City as a result of Covid-19 was 166 per cent higher than expected by late December and is accelerating, according to a new study that found the capital had the highest per capita excess mortality of any city in the world.
California tallied more than 500 deaths from Covid-19 for the second day since the pandemic began, as the number of available intensive-care beds reached a new low. The state's health department said a further 583 fatalities attributed to coronavirus were reported in the past day, just below of a one-day record of 585 on January 1.
Israel has secured enough of a two-shot BioNTech/Pfizer vaccine to inoculate every citizen over 16 against the coronavirus by the end of March. "The first plane will come on Sunday and there will be more, consecutively," Prime Minister Benjamin Netanyahu said.
Nearly 1.3m people in England have now been vaccinated, Prime Minister Boris Johnson announced on Thursday. In a televised press briefing, Mr Johnson said that as of January 6, 1.26m people in England had received first doses of the vaccine and would in the coming two to three weeks have a "considerable degree of immunity".
Pennsylvania on Thursday joined a growing list of US states to have confirmed its first case of the UK variant of coronavirus. The case of the B.1.1.7 variant was confirmed in Dauphin county, which surrounds the capital, Harrisburg.
Scientists have found that drugs used to fight rheumatoid arthritis cut the risk of death from Covid-19 by a quarter. Two immunosuppressant drugs, tocilizumab and sarilumab, were found to reduce stays in intensive care units by up to 10 days, in data released by the UK government-backed Remap-cap study.
The Brazilian institute testing a Chinese coronavirus vaccine said the jab had 78 per cent efficacy following late-stage trials. The results pave the way for the rollout of the vaccine from Beijing-based group Sinovac.
Arsenal, one of the top football clubs in the English Premier League, has borrowed £120m under the Bank of England's coronavirus pandemic loan scheme, underlining the financial pain being felt even in elite sport.
Almost 95 per cent of people in the Spanish region of Catalonia who were offered the Pfizer-BioNTech coronavirus vaccine have accepted dose. Catalonia has inoculated 25,000 people against Covid-19, 55 per cent of them care home residents with the remainder being healthcare workers.
London hospitals will be overwhelmed by Covid-19 patients in two weeks unless the current rate of admissions drops significantly, according Vin Diwakar, medical director of NHS London, who said that even in the "best-case scenario", hospitals in London would be short of close to 2,000 beds by January 19.