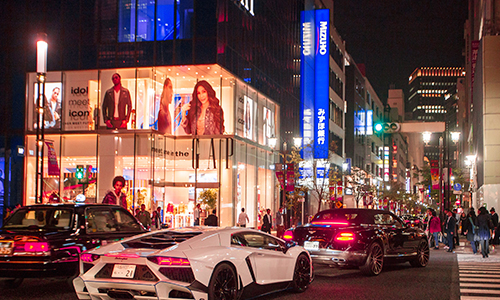 She and others say Australia was ripe for a show of strong leadership. During the summer, while the country was burning, Prime Minister Scott Morrison took a family holiday abroad.
He returned to find the country scorched, his popularity plummeting and a medical catastrophe brewing. This time, he took control and didnt budge from his post.
Surveys showed confidence in government rose from 27 per cent during the January fires to 57 per cent by April. The pandemic brought back big government and it was going for sturdy results, not instant sugar hits.
While the marshmallow test may not be a perfect analogy for pandemic success, there is something in this," says Allen Cheng, professor of infectious diseases epidemiology at Monash and also a member of the key AHPPC.
In the pandemic, neighbourhoods matter, Professor Allen Cheng says. Simon Schluter
In the US and UK, pandemic control has largely been politicised with governments trying to be popular rather than imposing strong public health measures and taking the heat for doing so.
Cheng believes the influence of neighbourhood can be important. When Victoria was hit with a large second wave, it aspired to be like the rest of Australia and New Zealand.
Similarly, in Asia, countries looked to each other for intelligence and inspiration, particularly because some had been through SARS in 2003 and knew what needed to be done.
While individualism and the preservation of personal liberties is highly valued in places like the US, in many Asian cultures community comes first.
Theres a different view of community. Confucian and Buddhist cultures are rooted in the common good, and a sense of looking after each other, Cheng says. What Australia did learn from Asias early responses was that it was possible to get on top of transmission China, South Korea, Singapore all faced early challenges and reversed the trends.
But the picture is nuanced and communitarianism has its limits. South Korea and Japan are now struggling with lockdown fatigue and experiencing a winter resurgence of cases."
Despite this, and with some exceptions such as the Philippines and Indonesia, Asia continues to set a standard the old neighbourhoods of western Europe can't reach.
France and Italy are barely in control, Christmas is cancelled in Germany and Dutch Prime Minister Mark Rutte has warned his country it would now have to bite through a very sour apple before it gets better.
The geography of these close EU neighbours with their porous land borders bears little relation to Australia's geography, with its large oceans and islands from which traffic, both in and out, can be carefully controlled. But being an island doesn't always help when there is local spread, as was demonstrated in Melbourne and now in Sydney. And Vietnam showed it is possible to keep control even when sharing borders with three other countries.
While the patterns will all be clearer in retrospect, at present some comparisons between countries are flawed. Even the basic numeric comparisons are unreliable, NZ epidemiologist Dr Simon Thornley says.
He says there are differences in testing rates, testing methodologies, disease criteria and even in the way COVID-19 deaths are defined.
COVID deaths are coded in very different ways between countries. Singapore, for example, has a strict definition, and accordingly, its case fatality rate from COVID is extremely low."
There is no gold standard for testing either and, despite myriad inconsistencies, he says the world is fixated on league tables, comparing numbers as if they were equivalent.
Its very easy to report the numbers which can take on a kind of nationalistic fervour. In NZ its almost as if weve won The World Cup." Thornley, a public health physician and bio-statistician at Auckland University, would rather have seen a measured response from NZ.
Weve sacrificed humanity, our society and our economy for the wrong virus. We needed to learn to live with it, not try to eliminate it, which has cost $60 billion about 200 times what we would usually consider a good buy for healthcare.
For him, many factors are at work in this pandemic. To their advantage, Australia and NZ have a comparatively low median age of 37, compared to 47 in a country like Italy. They also have low population densities. While Australia has three people per square kilometre and NZ has 19, Italy has 206 and the UK 280.
Other say pandemic management is probably easier for smaller, less diverse countries, just as it is when there is trust in the leadership.
A new study of several countries during the pandemic found high public trust in government and the perception of its truthfulness doubled the impact of policy restrictions on public compliance.
Our findings indicate public trust is strongly associated with compliance and amplifies the impact of government preventative measures, says co-author, Emma McBryde, professor of infectious diseases at the Australian Institute of Tropical Health and Medicine at James Cook University.
Professor Tony Cunningham is concerned about the dangers of complacency and fatigue in the region.  Kate Geraghty
After the summer bushfires, she says Australia's usually risk-averse population became even more so, and had little appetite for taking chances.
For Professor Tony Cunningham, the remoteness of this corner of the world may have helped too.
Apart from the initial outbreak in Wuhan, distance from the pandemic epicentres in Europe, the UK and the US afforded Australia the opportunity to observe what was happening from afar, and not reproduce some of the mistakes, such as allowing superspreading events.
However, Cunningham, director of the Centre for Virus Research at Westmead Institute for Medical Research and the University of Sydney, is concerned about the dangers of complacency and fatigue. Hes worried about vaccines inflating hope and people dropping their guard.
I was recently in the inner-city suburb of Newtown with two colleagues and were looking at people sitting cheek by jowl with lots of drinks, yelling across the tables."
Hes thinking ahead to winter and says without renewed public health messaging, Australia could be in trouble.
Well start rolling out vaccines in autumn but we wont get enough coverage of the population to make a real impact on spread if these vaccines do, in fact, prevent spread and I fear thats where the danger point is going to come."
Also on his mind are the hazards of international travel, the talk of modifying quarantine and suggestions that point-of-care, rapid antigen tests could open the skies.
NSW is already battling a breakdown in quarantine with the importation of a US strain of the virus. There is a real risk the spot fire it has caused will turn into a blaze.
Cunninghams concern extends to the small vulnerable islands in the region. Although COVID-19 is very low in the Pacific islands, with virtually no cases in Fiji and extraordinarily few in Papua New Guinea, their public health systems could be easily and quickly overwhelmed.
Both Australia and NZ have promised to supply some of these islands with vaccines but no one knows how long immunity from the vaccines will last.
What worries Professor Trent Munro, a vaccine expert from the University of Queensland, is that overall testing is dropping off. Its the best way to keep track of the pandemic.
Vigilance is crucial and his message is simple: Test, test, test, no matter what.