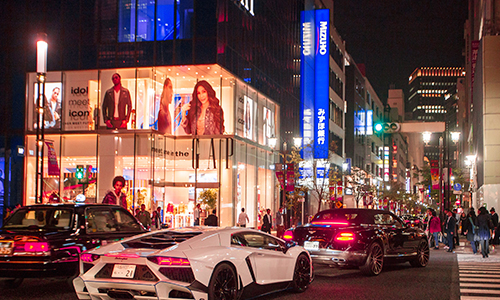 As we begin to settle in for the lockdown, its only natural that many of us will gravitate towards several of our home entertainment systems at home, chief among them being the TV. On that note, it should come as no surprise for some of us, we dont want the TV to be awell, TV. Sometimes, we want it to be an expression of our inner feelings; sometimes, we just want it to be an artistic extension or element.
With Samsungs The Frame, the company aims to scratch that artistic itch and along the way, help you rethink the layout of your living room.
Modern Needs Calls For Modern Solutions
Say goodbye to 2020 and hello to the 2021 version of The Frame. It retains that same outlook, yet still manages to be different and more refined. Remember as well that The Frame isnt a TV: its a digital canvas moonlighting as one.
This years The Frame comes in a variety of sizes, ranging from 32-inches to an eye-watering 75-inches. On top of that, its also 46% slimmer than the 2020 The Frame model, making it only 24.9mm thick.
Of course, if your aim is to frame it up (pun intended), Samsungs got a variety of customisable frames, ranging from Modern Types to Beveled Types. Oh, and dont worry, you wont need any nails or glue to attach them; the bezels are all fitted with built-in magnets effortlessly snap onto the edges of the TV.
Dont want to mount it to the wall? Worry not, the Frame comes with two types of stands: the first is a standard height-adjustable stand which is available to The Frame of sizes 55-inches and upwards that can be attached to the bottom, while the second is a specially made easel called the Studio Stand that allows you to prop up the display anywhere you want, just like you would in an art gallery or exhibition.
Art Pieces That Scream Elegance And Expand Your Mind
As we said, with The Frame, its not just about having a TV in a living room, its also about what you can do with it, even if no ones around. When not in use to watch the news or catching up on your shows, The Frame will effortlessly display a collection of real-life art pieces while in Art Mode, therefore continuing to provide some light and life into the room. Thanks to the intelligent motion sensors, it knows how to save energy by powering down when no ones around and start up again once a presence is detected.
And dont think that the library of artwork stays stagnant either. So long as The Frame is connected to the internet, you can download more than 1400 art pieces that suit your taste through the Art Store, along with information about their respective artists and style.
To access this, simply subscribe for the service and before you know it, youll be collecting famous pieces curated from famous galleries like Saatchi Art, The Albertina, and LUMAS, to name a few. Additionally, theres a new notification feature that notifies you when new art pieces are added to the collection.
But what if youre not in the mood for tasteful, beautiful art? What if your heart is yearning for photos of your past travels or of family and friends. Not an issue with The Frame, as you can easily load up any of your personal pictures and have them displayed in succession through the TVs My Collection feature that has a storage capacity of 16GB or up to 1200 images in case youre wondering.
On a related note, theres also the Mat Canvas feature that lets you create and share your artwork, derived from five different layouts and 16 different Mat colours.
Classy Yet Highly Sophisticated
Of course, The Frame just would not be what it is without the technology that drives it. On the surface, you get Samsungs usual accoutrement: A QLED panel powered by its own Quantum Dot Technology, which also drives more than a billion different shades of colours.
Underneath the hood, The Frame is fitted with a Quantum Processor 4K chip, the displays proverbial engine of creation that is responsible for producing all those eye-watering, vivid colours that shape and form your favourite art piece. Couple that with Quantum HDR and HDR10+ certification and youre also guaranteed deeper blacks and a high degree of colour accuracy.
And lets not forget the other hardware features that come with the Quantum Processor 4K chip. This includes 4K AI Upscaling thatwell, upscales any and all content with resolution lower than 4K, along with Adaptive Picture that automatically adjust The Frames brightness. Theres also Adaptive Sound, a feature that actively optimises the sound automatically on your sound output, based on the viewing environment and audio system connected to it. Speaking of sound, the TV also accommodates Samsungs SpaceFit Sound, a feature that automatically optimises the TVs audio output to fit its immediate space.
Of course, it just wouldnt be a Samsung TV without any of the brands mobile-centric features. Want to catch up with your favourite show on the fly, but still want to keep the featured image on the screen? Never fear, Multi View is here, allowing up to two different content to be on-screen simultaneously.
But what if you just want to watch whats on your phone directly on The Frame? Not a problem with Mobile Mirroring. The feature easily allows you to mirror the content on your Android phone or tablet directly onto the panel via Samsungs SmartThings or, if youre an Apple user, through Airplay 2. To that end, there is Tap View, a feature that easily allows you to mirror all the content from your mobile devices to The Frame, all with a single tap.
Stylish And Environmentally-Friendly To Boot
For all of its aesthetics and technological advancements, Samsung also tried its level best to keep its carbon footprint down to a minimum. To that end, each unit of The Frame is packaged in an Eco-packaging that goes beyond recycling with upcycling. To put it simply, each box that houses The Frame is part of material obtained from up to 200000 tons of corrugated boxes. Not only that, theres a little bit of fun to be had with the boxes; just scan the provided QR code on the box and before you know it, youre connecting the dots to making your very own pet house.
Not only that, but the Solar Cell Remote control that comes with The Frame is also a rechargeable one, with the ability to restore power, either from natural lighting or indoor lighting. Of course, if neither option is available, there is also the option to recharge through USB-C. With each unit of the Solar Control, Samsung says it will be able to reduce up to 99 million AAA batteries, over the course of seven years.
So, if all that really tickled your fancy, you can learn more about Samsung's The Frame over here.
This article is sponsored by Samsung.