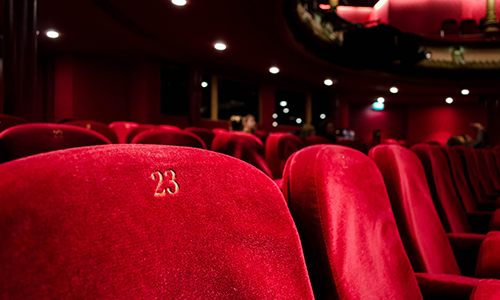 The latest:
Trudeau warns federal resources 'not infinite' to assist in COVID-19 fight.
Tam says Canada on track to see up to 10,000 new cases a day by early December.
Doctors' group says health-care system in many areas at 'tipping point.'
Prairie provinces see record number of COVID-19 hospitalizations.
Ontario places more regions in red zone category for recommended restrictions.
Mandatory mask order announced for Saskatchewan communities with more than 5,000 residents.
Have a coronavirus question or news tip for CBC News? Email us at COVID@cbc.ca
Dr. Theresa Tam, Canada's chief public health officer, says the country's continued spike in COVID-19 cases is "very worrisome" and that a major driver in the increase is informal and social gatherings and activities, both inside and outside homes.
"In these more relaxed settings, such as family get-togethers, birthday parties, holiday celebrations and recreational activities, it is natural to relax … and it is easy to forget and to let our guard down on the necessary precautions," she said in a media briefing on Friday.
Tam said modelling suggests Canada is on track to record 10,000 new cases a day by early December, "if we continue on the current pace."
The number of severe cases continues to rise, with an average daily increase of 1,400 hospitalizations, including 280 in critical care, she said.
Prime Minister Justin Trudeau also warned the federal government could face "impossible decisions" about where to allocate its limited resources if provinces don't take tougher action to control the spread of the respiratory illness. He said federal resources are "not infinite" to assist in the COVID-19 fight, and that "we may at some point have to choose between helping one region or another."
WATCH | Trudeau discusses how families should plan for the Christmas holidays:
He said individuals will have to do their part by limiting their socializing with people outside their household. Trudeau said decisions now will determine what happens come the holiday season.
"This week, Alberta, Manitoba and Saskatchewan all set new records for COVID-19 hospitalizations," he said at Friday's briefing.
"Yesterday, Ontario reported over 1,500 new cases, a record high for the third day in a row," Trudeau said. "New projections are suggesting that the province could be on track for over 6,500 cases a day by December."
Health workers at one Manitoba hospital say they're already overwhelmed by a surge of serious COVID-19 cases. Bethesda Regional Health Centre in the city Steinbach is serving a region with one of the highest rates of infection in the province.
An emergency room nurse at the hospital says COVID-19 patients arriving by ambulance are sometimes forced to wait for hours in the ambulance bay with EMS care before a bed is available for them.
Manitoba reported 437 new cases of COVID-19 and five new deaths on Friday, a day after stepped-up restrictions kicked in. The province reported 227 people were in hospital, with 34 in intensive care. More than 90 of the cases reported were in the region that includes Steinbach.
WATCH | Manitoba's health-care system at breaking point, top doctor warns:
Trudeau said the federal government has approved a request for support in Manitoba's long-term care facilities until Jan. 15, 2021. He says the Canadian Red Cross is already on the ground assessing the situation.
The Canadian Medical Association on Friday said Canada is "at a tipping point" and "in many areas, the health-care system is near or at capacity." The group said measures being taken to combat the novel coronavirus are "not sufficient," adding that "the strength of the economy should not come at the expense of Canadians' lives."
What's happening across Canada
As of 6 a.m. ET on Saturday, provinces and territories in Canada had reported a cumulative total of 287,318 confirmed or presumptive coronavirus cases. Provinces and territories listed 230,646 cases as recovered or resolved. A CBC News tally of deaths based on provincial reports, regional health information and CBC's reporting stood at 10,828.
In Ontario, new restrictions aimed at slowing the spread of COVID-19 in Toronto  which go beyond the province's "red" zone guidelines  went into effect early Saturday and will be in place for at least 28 days.
The measures include a recommendation that people not socialize outside their own households. The restrictions also extend the prohibition on indoor dining at bars and restaurants.
WATCH | Toronto intensive care units prepare for onslaught of COVID-19 patients:
At a news conference on Friday, Mayor John Tory and Medical Officer of Health Dr. Eileen de Villa said even outdoor dining with people you don't live with is discouraged.
Meanwhile, the province announced on Friday that Hamilton and Halton and York regions will join Toronto and Peel Region in the most stringent red category, starting Monday.
That category allows for indoor dining at bars and restaurants but with a limit of 10 people. It also limits capacity in gyms to 10 people and prohibits movie theatres from operating.
However, in Toronto, indoor fitness classes will not be allowed under the city's new guidelines, announced earlier in the week as the city saw a record number of new COVID-19 cases. Ford has said local medical officers of health can impose their own measures in addition to the province's framework.
Just west of Toronto, officials in Peel Region are asking residents to avoid large gatherings during Diwali celebrations this weekend.
The advisory was issued Friday as the region announced 440 new COVID-19 cases, the same as in neighbouring Toronto.
WATCH | New figures show the second wave could be hitting long-term care homes":
Dr. Lawrence Loh, Peel's medical officer of health, said people should limit close contacts to only people they live with and only meet anyone outside of their household for "the most essential reasons."
Saskatchewan announced new measures on Friday to get COVID-19 under control. Masks will have to be worn in public spaces in all communities of 5,000 people or greater.
Establishments selling alcohol must stop serving by 10 p.m. and consuming those drinks must conclude at 11 p.m. And all aerobic fitness classes will be limited to eight participants. The changes are to be in place for 28 days and take effect on Monday.
WATCH | Canadians struggle with contradictory COVID-19 guidelines amid second wave:
Meanwhile, new "targeted measures" are now in effect in Alberta, including a two-week halt on indoor group sports and fitness classes in hard-hit areas. The province is also requiring bars, lounges and pubs to stop serving alcohol by 10 p.m. and close at 11 p.m. in areas under enhanced watches.
Alberta reported 907 new confirmed cases of COVID-19 on Friday, and five more deaths. It is the second time this month the province has reported over 900 new cases in a single day. The number of people hospitalized rose to 240, with 54 of those in intensive care.
Quebec, which has seen more reported COVID-19 cases and deaths than any other Canadian province, on Friday reported 1,301 new cases and 30 new deaths, with nine of those reported to have occurred in the previous 24 hours.
Hospitalization numbers reported Friday stood at 583, with 85 in intensive care, according to Quebec's COVID-19 dashboard.
British Columbia reported two record highs on Friday with 617 new cases of COVID-19 and 167 patients in hospital. It also reported two more deaths.
The last few days have seen a major spike in the province's hospitalization rate, with the total number of patients rising by 60 per cent compared to just one week ago.
COVID-19 case numbers were ticking upward across Canada's North. Nunavut reported a new case Friday, bringing the total number of cases in the territory to four.
Yukon reported no new cases on Friday, a day after health officials announced one in Whitehorse, the 24th confirmed case in the territory.
The Northwest Territories reported no new cases on Friday. On Thursday, it reported four new cases in Fort Smith, all linked to one household.
Across Atlantic Canada, Prince Edward Island reported no new cases, while two were announced inNova Scotia and one in Newfoundland and Labrador.
New Brunswick reported two new cases on Friday, one in the Moncton region and the other in the Saint John region. As well, the Town of Sussex says there was a possible COVID-19 exposure at its hockey rink earlier this week and is advising players and visitors to self-monitor for COVID-19 symptoms.
What's happening around the world
As of Saturday morning, more than 53.4 million cases of COVID-19 had been reported worldwide, with more than 34.5 million of those considered recovered, according to a tracking tool maintained by Johns Hopkins University. The global death toll stood at more than 1.3 million, the database reported.
Australia's three most populous states Victoria, Queensland and New South Wales — on Saturday recorded at least a week with no local transmissions of the new coronavirus.
The country's swift closure of borders and strict, economically costly measures kept the pandemic largely from  spreading, but a resurgence in July in Victoria sent the state  into a harsh 111-day lockdown that ended in late October.
People in Victoria must still wear masks and public gatherings are limited, but some easing of restrictions is expected in a week.
In the United States, the novel coronavirus is blamed for 10.6 million confirmed infections and almost a quarter-million deaths in that country, with the closely watched University of Washington model projecting nearly 439,000 dead by March 1. Deaths have climbed to about 1,000 a day on average.
North Dakota Gov. Doug Burgum ordered a statewide mask mandate and imposed several business restrictions late Friday in an effort to contain the spread of COVID-19, which has stressed the state's hospital capacity.
The Republican governor's executive order comes after increased pressure from doctors, nurses and other health care professionals to require face coverings. The directive goes into effect Saturday and will last until Dec. 13.
The mandate requires residents to wear face coverings in indoor businesses and indoor public settings, as well as outdoor public settings where physical distancing isn't possible.
The order also includes exceptions for children under age 5, individuals with a medical or mental health condition or disability that makes it unreasonable to wear a mask, and religious services.
In India, the overall tally of new coronavirus cases remained steady on Saturday, but officials were watching a surge of cases in the capital that comes as people socialize during the festival season.
India's health ministry reported 44,684 new positive cases in the past 24 hours and 520 deaths. Of those, 7,802 new cases were reported in New Delhi, with 91 deaths.
India's has seen 8.7 million infections since the pandemic began the second-most in the world but daily new infections have been on the decline from the middle of September. The county has also seen more than 129,000 virus deaths.
New Delhi has seen a spike in recent weeks, recording more new cases than any other Indian state. The rising numbers coincide with a busy festival season nationwide, with millions celebrating Diwali, the Hindu festival of lights, on Saturday.