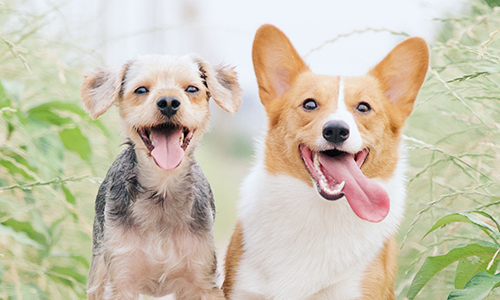 A bipartisan group of 10 senators, including four Republicans, issued a statement Sunday criticizing planned efforts by some of their GOP colleagues to challenge the election results from key battleground states in Congress this Wednesday
President Donald Trump and his loyalist supporters continue to push unfounded claims that President-elect Joe Biden won the November 3 election due to widespread voter fraud. These allegations have been rejected or dismissed in more than 50 legal challenges brought to state and federal courts. Even multiple judges appointed by Trump and other Republicans have ruled against the president and his supporters.
But GOP Senator Josh Hawley of Missouri announced last Wednesday that he would join House Republican efforts to object when the electoral votes are formally counted in Congress on Wednesday.
Then Senator Ted Cruz, a Texas Republican, announced on Saturday that he and 10 other GOP senators would sign on to objections as well. They will demand 10-day delay and an emergency audit—despite multiple recounts and audits having already been carried out in battleground states.
On Sunday, 10 of their colleagues—including Republican Senators Mitt Romney of Utah, Lisa Murkowski of Alaska, Susan Collins of Maine, and Bill Cassidy of Louisiana—said that the efforts by Cruz, Hawley and other GOP lawmakers will "undermine" voters' confidence in elections. Democratic Senators Joe Manchin of West Virginia, Jeanne Shaheen of New Hampshire, Maggie Hassan of New Hampshire, Dick Durbin of Illinois, and Mark Warner of Virginia signed onto the statement as well, as did independent Senator Angus King of Maine.
"The 2020 election is over. All challenges through recounts and appeals have been exhausted. At this point, further attempts to cast doubt on the legitimacy of the 2020 Presidential election are contrary to the clearly expressed will of the American people and only serve to undermine Americans' confidence in the already determined election results," the lawmakers said.
"The voters have spoken, and Congress must now fulfill its responsibility to certify the election results. In two weeks, we will begin working with our colleagues and the new Administration on bipartisan, common sense solutions to the enormous challenges facing our country. It is time to move forward," the bipartisan group added.
Senator Mark Warner (D-Virginia), Senator Lisa Murkowski (R-Alaska), Senator Mitt Romney (R-Utah) and Senator Jeanne Shaheen (D-New Hampshire) listen as a bipartisan group of Democrat and Republican members of Congress announce a proposal on Capitol Hill in Washington, D.C. on December 1SAUL LOEB/AFP/Getty
Newsweek reached out to press representatives for Hawley and Cruz for comment. Hawley's representatives did not immediately respond, but Cruz's office referred Newsweek to his remarks during a Sunday interview with Fox News.
"We've seen in the last two months unprecedented allegations of voter fraud, and that's produced a deep, deep distrust of our democratic process across the country. I think we in Congress have an obligation to do something about that. We have an obligation to protect the integrity of the democratic system," the Texas senator said during that interview.
Trump and his allies have pushed a number of bizarre conspiracy theories to support their baseless claims. These have included blaming the dead former president of Venezuela, Hugo Chavez; the Chinese government; billionaire George Soros; and the Clinton family. But when asked to provide evidence in court, lawyers for the president and his supporters have failed or declined to present it.
The effort to object to election results is widely expected to fail. In order for any objection to succeed, it must be approved separately by the Senate and the House of Representatives. That's considered next to impossible in the Democrat-controlled House and extremely unlikely in the GOP-controlled Senate. Republicans only have a slim majority in the Senate, and there appears to be more than enough GOP senators that would vote against any objections alongside their Democratic colleagues.
In a separate statement, Romney called the efforts by Cruz and other Republicans "nonsense."
"The egregious ploy to reject electors may enhance the political ambition of some, but dangerously threatens our Democratic Republic," the Republican lawmaker warned.