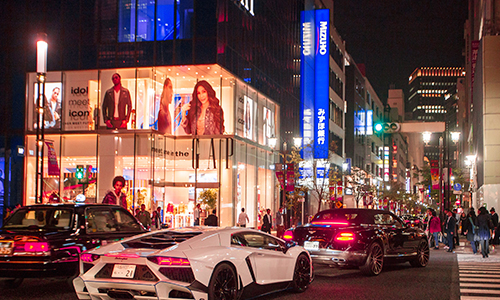 Adriel Dominique, the owner of Superior Shea Butter Blends, outside his store in Brampton, Ont., on Jan. 14, 2021.
Fred Lum/The Globe and Mail
Responding to criticism of the provinces new stay-at-home order, Ontario Premier Doug Ford said on Wednesday that there is no confusion about the rules. But on the day the order took effect, some retailers were still scratching their heads.
The order is intended to curb the spread of COVID-19 and follows new modelling from the governments COVID-19 Science Advisory Table. The group warned earlier this week that Ontario was facing a spike in infections that could overwhelm its critical-care capacity.
The rules specify that people are allowed to leave their homes to buy goods, including from non-essential retailers that have been permitted to remain open for delivery and curbside pickup. But public messaging from the province has emphasized that people should not leave their homes for non-essential purposes.
Story continues below advertisement
It seems like double-speak, said Adriel Domingue, owner of Superior Shea Butter Blends in Brampton, Ont. Mr. Domingue manufactures skincare and beauty products such as body creams. With his shop operating under public-health restrictions, and trade shows cancelled, he estimates he has lost 65 per cent to 70 per cent of his revenue during the pandemic. Now, customers are unsure how to comply with the new orders, he said.
They want to know if Im still around, if they can still purchase products, if they can come for curbside. Theyre confused, Mr. Domingue said.
After the rules took effect, on Thursday, Ontario issued an alert to all cellular devices, and to TV and radio stations. Only leave home for essential purposes such as food, health care, exercise or work. Its the law, the alert said.
Folks, there is no confusion here. Its very simple. Stay home. Stay home. Thats it, Mr. Ford said on Wednesday.
At Minotaur Games and Gifts in Kingston, more calls have been coming in. Almost every customer who wants to pick something up is calling and asking [about the rules], owner Justine Scala said. People are still completely confused.
And organizations that represent local businesses have also been fielding questions from members.
Story continues below advertisement
Its the mixed messages that are causing problems right now, said Dennis Van Staalduinen, executive director of the Wellington West Business Improvement Area in Ottawa.
You cant go to work unless youre an essential worker, but non-essential businesses can be open, said Marty Williams, executive director of the Downtown Guelph Business Association.
At Gardens Path Floral Design in Toronto, the protocols have changed: The store has a counter outside the front door for curbside pickups, and used to allow people to order on the spot as well. Now, they are only accepting preorders and will place orders on the counter for customers to take away. Were doing the best we can [to comply,] said owner John Schell, who has been explaining the rules to customers over the phone.
But while orders have been coming in at Flamingo Boutique, a gift shop in Ottawa, curbside pick-up has slowed down. Its as if theyre waiting to see if its okay to collect, owner Jo Arbuthnot said.
Dan Kelly, chief executive of the Canadian Federation of Independent Business, said the rules create a competitive disadvantage because big-box stores that sell groceries are still open and allowed to sell items such as books and toys, while small businesses that sell similar items are more restricted.
If youre trying to support a Canadian company, the message to consumers is, youre not supposed to go there. But you are allowed to go to Walmart and Costco, and to have something delivered from Amazon, he said. Its beyond frustrating.
Story continues below advertisement
Your time is valuable. Have the Top Business Headlines newsletter conveniently delivered to your inbox in the morning or evening. Sign up today.