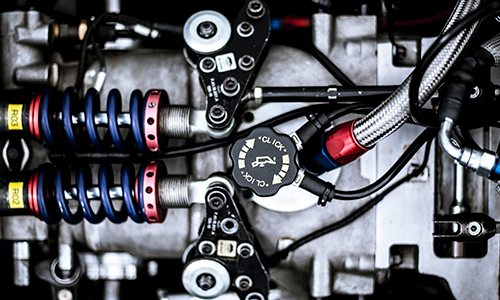 Beyonce sings the U.S. National Anthem as former President Barack Obama, right, and Senator Charles Schumer listen during swearing-in ceremonies on the West front of the U.S. Capitol in Washington, Jan. 21, 2013.
JIM BOURG/X90054
Joseph R. Biden, do you solemnly swear to faithfully execute the playlist of the Office of President of the United States? And will you, to the best of your ability, rock out?
Four years ago, the talent assembled for Donald Trumps inaugural concert at the Lincoln Memorial was less than impressive. Lee Greenwood rolled out his MAGA-country anthem God Bless the U.S.A., the Piano Guys displayed all the charisma one might expect from four musical dads from Utah, and pop-rockers 3 Doors Down probably caused puzzled Secret Service men to double-check the bands credentials.
By the time Toby Keith patriotically crooned the incoming administrations military and industrial policies (American Soldier and Made in America, respectively) an opera-loving President Lincoln was rolling over in his tomb checking his timepiece.
Story continues below advertisement
In an unprecedented snubbing, many musical stars had turned down requests to play Trumps inauguration balls and celebrations. Such is not the case with Biden and vice-president-elect Kamala Harris. At the afternoon swearing-in ceremony, for example, Lady Gaga will sing the national anthem and Jennifer Lopez will do whatever it she does.
Later, for the televised prime-time inauguration special Celebrating America, expected A-listers include Bruce Springsteen, John Legend, Foo Fighters, Demi Lovato, Justin Timberlake, Jon Bon Jovi and host Tom Hanks.
The Biden-Harris palooza is just the ticket for a nation which seeks a return to a level of normalcy, back to when administrations booked only the best and the brightest for its inauguration hoedowns.
In 1941, Mickey Rooney impressed everyone except the President: After the inaugural parade for third-term president Franklin D. Roosevelt, some 4,000 guests came to tea at the White House to be entertained by Ethel Barrymore and Irving Berlin. Charlie Chaplin delivered a speech from his new film The Great Dictator. Was Hitler listening? Perhaps the address was broadcast on radio. The surprise was Mickey Rooney. Expected to play for laughs, the smart-aleck actor instead performed his three-movement symphony Melodante on piano. The 19-minute score earned applause from most everybody except the commander-in-chief himself. He hadnt bothered to attend, leaving his wife Eleanor Roosevelt, the brains of the operation, to preside over the gala alone.
In 1961, Frank Sinatra did it his way: A pre-inauguration gala for John F. Kennedy was partly curated by crooner Sinatra. Asked what they could do for their country, Nat King Cole sang Stardust, Ella Fitzgerald offered Give Me the Simple Life, Harry Belafonte presented When the Saints Go Marching In, Sinatra himself sang You Make Me Feel So Young, and Ethel Merman show-stopped with Everythings Coming Up Roses. To allow her to play the big gig in Washington D.C., Mermans Broadway show was shut down for the night. Sinatra, no doubt, had made the producers an offer they couldnt refuse.
In 1969, James Brown said it loud: At the All-American Gala two days before the swearing-in ceremony, the Godfather of Soul was an oddity among the Dinah Shores and Tony Bennetts. Brown had campaigned for Democratic Party candidate Hubert Humphrey, but agreed to perform for Nixon because I want to give our new President a chance to bring the people of this nation together in every respect of our national life, he told Jet magazine. As for whether or not Nixon felt good about Brown exhorting, Say it loud, Im Black and Im proud, well never know. The Secret Service convinced the new leader not to attend, citing security concerns.
In 1977, a gala sought unity: For Jimmy Carters administration, a New Spirit Inaugural Concert was organized, in the words ofactress Joanne Woodward, to celebrate a country, its spirit and its art. To that end, Clamma Dale and Donnie Ray Albert sang from Gershwins Porgy and Bess, Paul Simon and Linda Ronstadt represented rock-music nation, Leonard Bernstein conducted the National Symphony Orchestra for Take Care of This House (from the presidential musical 1600 Pennsylvania Avenue), and Aretha Franklin ended the program by leading all assembled in God Bless America.
Story continues below advertisement
In 1993, Bob Dylan served somebody: Two days before an Inauguration Eve concert by Fleetwood Mac and Barry Manilow, future Nobel Prize winner Bob Dylan performed Chimes of Freedom on the Lincoln Memorial steps for Bill Clinton.
In 2013, a superstar lip-sync: Following Beyoncés stirring rendition of The Star-Spangled Banner during Barack Obamas second inauguration, rumours were rampant: Did she actually sing? Later, the Marine Band she performed with confirmed that Beyoncé had indeed mouthed the anthem, settling public speculation. Eight years later, we long for the days when conspiracy theories were that tame.
Sign up for The Globes arts and lifestyle newsletters for more news, columns and advice in your inbox.