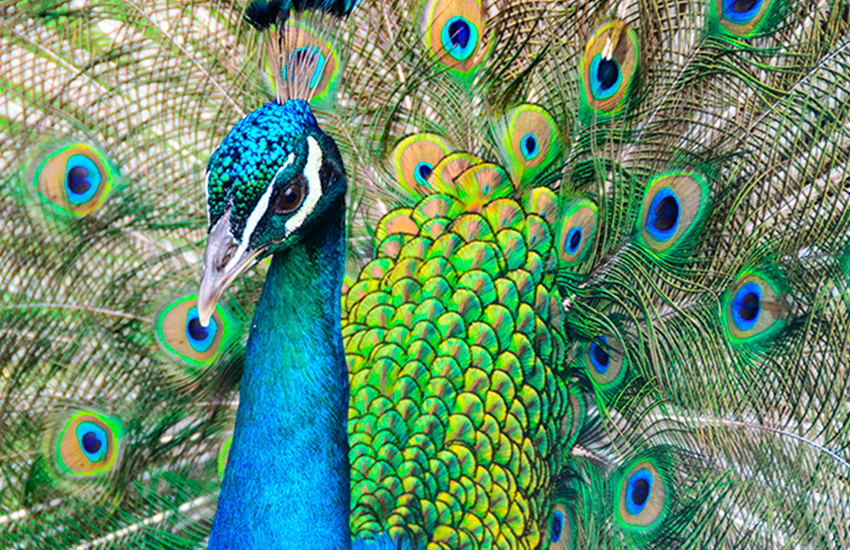 Illustration by Kathleen Fu
Kwame McKenzie
CEO, Wellesley Institute, an urban health think tank (Toronto)
Fernando Morales/The Globe and Mail
Its vital when we come out of this that our cities have more autonomy from their provinces. Its really important that people in cities believe they have control over their lives and that they can shape their cities without as much interference from the provinces. That allows cities to become the places they want to be.
In Toronto, which is a liberal city in a conservative province, people feel they are not able to have the kind of COVID-19 response they need. They believe they arent able to have the police response they need. Theyre not allowed to have the school response they need. They havent got the health response they need. They believe that every time they want to make a significant change to how they live, they have to go to the province, which may or may not grant it.
That needs to change if we want to harness our cities for the good of Canada, and to make them more livable and reflect the desires of the population.
Story continues below advertisement
Lezlie Lowe
Author,No Place to Go: How Public Toilets Fail Our Private Needs (Halifax)
Photo: Riley Smith
There are not enough public bathrooms. And I mean free, municipally cared-for public spaces where anybody can go, no questions asked. In most Canadian cities, what we have are lots of public bathrooms in commercial spaces, such as coffee shops, malls and restaurants. But those dont necessarily meet everyones needs in terms of access, unlike a public bathroom that is on-street, ideally open 24 hours and free. We need to have a reckoning about the fact that publicly available washrooms in Starbucks or McDonalds dont actually meet the needs of everybody. If you are unhoused and havent had a shower for three days, youre not likely to be able to use that bathroom. Youre more likely to get kicked out.
When you hear planners talk about cities, its fantastically aspirational. Im glad were talking about walkability and liveability and aging in place. But you literally cannot have any of those things without public bathrooms. If there were more of them, people could spend more time using cities. Malls typically have really nice bathrooms, and lots of them, and the reason is so people stay longer.
Dianne Saxe
Former environmental commissioner of Ontario (Toronto)
Frank Gunn/The Canadian Press
Every city has to have a carbon budget so we get serious about shrinking our carbon footprint. If we dont do this, we dont have much of a future. The key thing about a budget is that it forces discipline, trade-offs and accountability, in exactly the same way a financial budget does. If we allow more carbon to come from one thing, we have to have less from something else. Its those kinds of trade-offs that will lead to real action. Its important to do at the city level, because first of all, most Canadians live in cities, and municipalities have a big responsibility for the conditions that are driving our emissions.
At the same time, municipalities are at the sharp end of the stick in terms of the human impact of climate damage. We know the climate crisis exacerbates inequality, which increases social burdens in ways that directly affect municipalities. So in many ways, they have more to lose than the other levels of government. Eventually, COVID-19 will be over. But the climate crisis is growing faster and faster, and the window for having a livable world is narrowing very quickly.
Peter Gilgan
Founder, Mattamy Homes (Toronto)
Photo: Lorella Zanetti
So many things are interconnected in terms of creating an environment where people can access a better quality of life, and the pandemic has highlighted why theyre so important. Its all around the live-work-learn-play concept. Thats our aspiration. How can we create an environment where people can do all those things within their community? Were taking a page from some of the small European towns that are a little more self-sufficient where you dont necessarily need to go far to for work or recreation, like the corner pub. Thats a big part of the social fabric. Its not that we dont do it at all now. But I dont know if its always done purposefully. If you dont have an endgame, then youre floating around, and where the waves take you is where youre going to end up. So chart a course.
Zahra Ebrahim
CEO, Monumental, a consultancy focused on equitable recovery from COVID-19 (Toronto)
Rosa Park/The Globe and Mail
Imagine you had appointed community leaders who, every four years, figured out what their community needs. What are the priorities for folks? Whos most vulnerable? Its like an equity assessment of each ward, so that if council is making a decision, or public health is trying to issue a response to COVID-19, there are trusted community leaders on the ground, not associated with any organization, but folks who are just making sure we have an accurate snapshot of whats happening. Because right now, we really dont. In St. James Town in Toronto, they do this thing called the Spring Gathering, where community animators head out into the neighbourhood to talk to folks, and then come together with the community to create a priorities plan, so everyone is advocating for the same things. When I saw that, I was like, Why doesnt every ward have this?
Ed Sonshine
Founder and CEO, RioCan Real Estate Investment Trust (Toronto)
Charla Jones/Globe and Mail
Its clear to me the biggest need the city will have on the way out of this is more open space in the downtown area. The city knows this is a problem, but it has to move way, way higher up on the priorities list. We dont have a Central Park in Toronto. I commend the city for coming up with the idea of the Rail Deck Park [a proposed 20-acre park built over a downtown rail corridor], but it hasnt moved forward. Look what they did down in New York with Hudson Yards, where they built a whole city, effectively, over the rail lines. Its only a question of cost. But what once seemed like an enormous cost is peanuts today when you look at the amount of money being shelled out by the various governments to deal with this pandemic.
Story continues below advertisement
Heather McPherson
CEO, Womens College Hospital (Toronto)
Handout
We need to look at how were providing care. We really need to reach people in the communities they live in, through mobile outreach or virtual care, and move out of the walls of the organization, whether thats a hospital or doctors office. To expect people who are living with challenges whether thats poverty, housing, racism, etc. to go out to an appointment is just never going to happen. Theyre not going to walk through the doors of a hospital or clinic. We need to adapt. Our system is moving toward that model, but there are no incentives to reach some of the most marginalized communities. Not funding, per se its about flipping the traditional way of providing care.
Dr. Karen Lee
Author, Fit Cities: My Quest to Improve the Worlds Health and Wellness Including Yours and Associate Professor, Preventive Medicine, University of Alberta (Edmonton)
Handout
Previous epidemics, such as cholera, were largely eliminated by improvements to our cities, like sanitation. Infectious diseases have been replaced by non-communicable diseases like heart disease, strokes, diabetes and cancers. We know that chronic diseases and their risk conditions, like obesity, are risk factors for COVID-19. So addressing these conditions is really important in this pandemic, too. We have to remove barriers within our communities for active living and healthy eating. Studies show that if there is access to healthy food in a neighbourhood, residents have healthier weights and diets. If you can walk or bike safely, that increases activity levels, and people are less socially isolated, too. We can design our neighbourhoods to include premises that sell healthy food. We can design our communities to promote active living by making them more walkable, more bikeable and more transit-friendly, and we can ensure that recreation amenities are integrated equitably into every community.
Jennifer Keesmaat
Founder, the Keesmaat Group (Toronto)
Handout
Its critical to understand that 75 per cent of our growth across Canada over the past decade has been in auto-oriented suburban sprawl. These are places where we are tied to our cars to do almost every daily activity. We need to aggressively retrofit our suburbs with opportunities for people to live more of their lives without having to rely on a car. That means more not less density. Theres been this counterfactual narrative about people vacating the city to choose a more suburban lifestyle, when in fact we need to make our suburbs more urban, and reimagine the suburbs so they can become beacons of ecological restoration. The first thing that needs to happen is the upending of zoning. In most of the country, we have laws that reinforce very low densities and keep out things like cute neighbourhood corner stores and small rental apartments. We need to enable a more responsible and better use of land by allowing, for example, homeowners to add additional dwelling units to their properties, without onerous development charges. If we want to create environments that are walkable and bikeable and healthy and ecologically restorative and all those good things, it all comes back to changing the density of the suburbs.
Andy Yan
Director, the City Program at Simon Fraser University (Vancouver)
Darryl Dyck/The Globe and Mail/Darryl Dyck
Since the 1900s, cities have systematically isolated residential, business and industrial uses. Cities often have change-of-use bylaws, and those could really be loosened up. Think about restaurants: Do you really need a 3,000-square-foot takeout window, or could a restaurant be allowed to change because you cant have the same amount of people sitting in there? Youve seen some restaurants suddenly start to sell groceries, for example. Loosening change-of-use bylaws allows for the city to become more organic, which inherently builds a more resilient type of neighbourhood.
Stephanie Allen
Board member, Hogans Alley Society, a Black history non-profit (Vancouver)
We know theres a major wealth divide between homeowners and renters, and the insecurity that renters can feel is real. That insecurity was exacerbated when the pandemic hit because of the financial crunch. Community land trusts remove housing from the speculative market. One version for renters would be that a non-profit owns and maintains the assets, and makes sure that rents are paying down the mortgage, while the land could be made available by a municipality on a 99-year lease or could be owned by another kind of public institution. So the land is secured. Rents are offered almost through the co-op model, and the people make decisions around things that govern their day-to-day existence. Theres a lot of shared investment in the upkeep. It puts residents in the drivers seat. Renters are oftentimes disempowered, and landlords have a lot of sway over their well-being. Community land trusts are about returning that power to people, so they can make decisions on how that community can thrive.
Abigail Moriah
Co-founder, Mentoring Initiative for Indigenous and Planners of Colour; Founder, the Black Planning Project (Toronto)
Handout
Were locked into a way of making decisions about communities that recreates the same inequities, particularly for those who are Indigenous, Black, brown and marginalized in other ways. There are a lot of great ideas out there on how to improve neighbourhoods, but it feels like were just listening to the voices of a few. So how do we engage and credit those who havent been part of these discussions? First, its important that we invest in mentorship and sponsorship in the planning profession specifically, so that we have better representation. BIPOC representation is one element, but we also need to think about things like income and other voices that arent being heard. Second, we need to have a more representative decision-making model to fundamentally shift how planning is done and address the harm its done to communities. It should be a model centred on the experiences of those who have been excluded or marginalized, and ask questions like, Whats not working for you? What would work? And how do we get there?
(Return to top)
Brent Toderian
Founder, Toderian UrbanWORKS, a city planning and design consultancy (Vancouver)
Photo: Stuart McEvoy
Many of the challenges weve faced during the pandemic in cities came from having too little space left over after all the space weve surrendered to cars. First, we realized how tight our sidewalks were to get physical exercise or mental respite while still maintaining six feet of distance. Then the conversation became about safe bike infrastructure. Even though there were fewer cars on the streets, they were speeding more, and it was actually more dangerous. Then it became an issue of restaurants badly needing the outdoor space in order to survive, and we arent even talking about things like outdoor retail space yet.
But its hard to do these things in cities that are unwilling to rethink any of the overwhelming space that has been surrendered to cars. Many Canadian cities have been able to achieve some relatively easy low-hanging fruit, creating bike lanes through parks or along seawalls where they dont have to make the important trade-offs with vehicles. Ive seen mayors claim to be champions for active transport, as long as driving isnt affected. But that just isnt enough. Those cities will never get the true mode shift they claim they want, because theyre unwilling to reprioritize the space given over to cars.
Your time is valuable. Have the Top Business Headlines newsletter conveniently delivered to your inbox in the morning or evening. Sign up today.