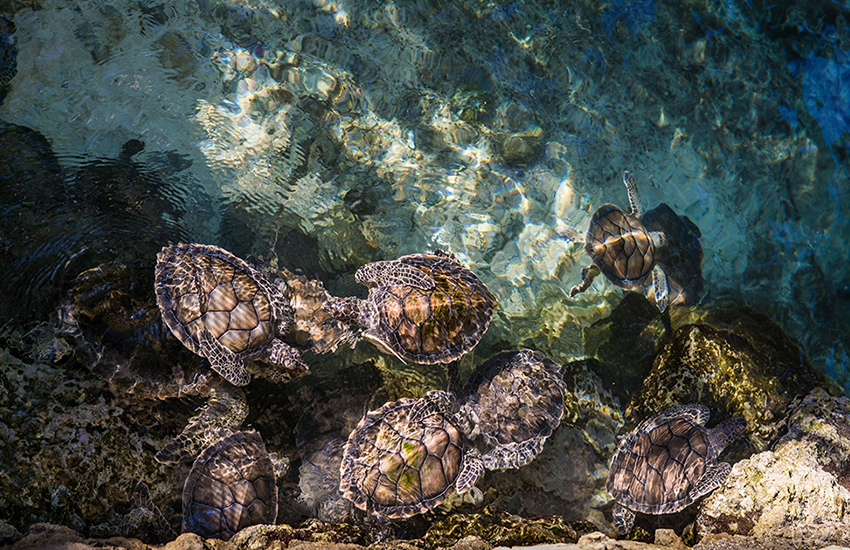 By that evening Demetriou was heading out the door while on Friday morning Crown denied media reports that CEO Ken Barton (appalling, quite improper, a breathtaking lack of care) was resigning. But late Friday he was still expected to fall on his sword.
Crawford has alluded to another director that must go.
The fact that Barton was holding out so long, given the depth of criticism of his role in Bergins report, underlines how accustomed Crown management has been to bending the Victorian regulator to its will.
The Victorian Commission for Gambling and Liquor Regulation (VCGLR) has produced six major reports on Crown you could sell them as a boxed set, perhaps in a range of colours without reporting any of the money laundering concerns raised by Bergin.
By Thursday, VCGLR chief Catherine Myers was demanding an explanation for why Demetriou and Barton should be allowed to stay at Crown.
Compare this with an email Bergin cites from former Crown executive chairman John Alexander to Packer in June 2019, detailing a four-hour board meeting where the main immediate task was to get changes to a draft VCGLR report into Crowns China debacle where 19 employees were arrested. Crown and board and committees in clear but some gratuitous commentary about [Crown execs] Barry [Felstead] and Michael Chen [to be] removed. We have until the end of the month to do so
The report was never released. Thats the way Crown and James Packer liked it.
The real issue is Packer himself, and the demons that drive him. The question is, how badly does James want to hold on to Crown?
Bergin targets a corporate culture at Crown that was ignorant or indifferent to the hundreds of millions of dollars that criminals were laundering through its accounts, and to the regulatory risk of operating in China; that misled the board; and allowed Packer to operate arguably as a de facto director. He was indifferent or forgetful in May 2019 when he agreed to sell 20 per cent of Crown to Melco Resorts Lawrence Ho of the Sydney licence condition that he had negotiated in 2014, which barred Lawrences father, Stanley Ho, from holding any interest in Crown.
This is the sharp end of Bergins report. The board resignations are more like collateral damage. The real issue in this most singular inquiry is Packer himself, and the demons that drive him. The question is, how badly does James want to hold on to Crown?
Hes made much in the past of the $2 billion tower built to house Crowns Barangaroo casino as his gift to the city. But his roots go deeper with Crown in Melbourne.
His decision to privatise the struggling new Crown casino in 1999, in the face of scepticism from his father and dire warnings from then CPH chief Ashok Jacob is James signature deal.
Two years later James would scoff at Jacobs warnings about OneTels looming collapse because Jacob had been so wrong about Crown.
Kerrys response to the OneTel failure was brutal, and rumours circulated that James had had a breakdown. But even in his darkest days, James could always point to the booming profits Crown was throwing off.
After Kerrys death in 2005, James sold out of Nine and in 2007 spun off half of Crown and used the funds for a global hunt for gaming investments in Russia, Europe, the US and in Macau with Lawrence Ho. Casino operators are a tough crowd but James remained sublimely confident it was nothing that he and his posse of merchant bankers couldnt handle.
Packer at Crown in Melbourne in 2010 with then wife Erica and Shane Warne. 
The returns were mixed, except for Macau where his joint venture with Lawrence Ho created a landmark casino development, City of Dreams.
But from at least late 2015, he told the inquiry, he was suffering from bipolar disorder, treated with heavy medication which made him forgetful and led him to step down as Crown executive chairman, shortly after he had made shameful and disgraceful threats against private equity executive Ben Gray.
His condition was an explanation, rather than an excuse, for his conduct, Bergin concludes. Her report is full of incidents reflecting Packers outsize influence on Crown management and board even when he was no longer a director.
Bergins damning assessment provides a wealth of material to justify the ILGA insisting that Crown break all links to James. But defenestrating a Packer is never that simple. It all comes down to how badly James wants to keep hold of Crown.
So far Packers playbook is straight from the 1990s. On Wednesday after Jalland and Johnston resigned from the board, Crown announced that CPH had terminated a consultancy agreement with John Poynton, who previously had been a Packer nominee on the board but now presto! was an independent director and Packer had no Crown influence.
Remember Brian Powers, resigning as CEO of the Packers Publishing and Broadcasting Ltd in 1998 and presto again! immediately being appointed to the board of Fairfax as an independent director?
The Packers spent the 1990s stalking Fairfax, finding new ways to parse the control tests in the cross-media laws. So its telling that two of Bergins recommendations are to put a 10 per cent ceiling on any shareholding in a casino operator without prior ILGA approval; and for any shareholder with 10 per cent or more to be deemed a close associate.
Bergins key passage reads: Transitional provisions would be required in order to provide CPH with a reasonable period of time to obtain approval from the Authority to either sell down some or all of its existing interest in Crown or to obtain fresh prospective approval to retain that interest.
Will CPH have to reapply for approval to keep the shares it already has? Packers people are already arguing that it would be unfair and makes no sense to force Packer to sell out in a fire sale by the end of April, when ILGA chairman Crawford suggests the Barangaroo casino might be operating.
They suggest it could take four to five years before Crown fully recovers from the pandemic and turmoil of the past 20 months.
If any sale is kicked down the road a couple of years, with the Bergin report a fading memory, will the NSW government still have the resolve to push Packer out?
Bergins 10 per cent cap would make bids for Crown much harder, which takes much of the takeover premium out of the share price. So the recovery in the share price suggests the market is not expecting any sudden Packer sell-off.
Packers directors are gone and he is now being portrayed as a passive investor but his 36.8 per cent Crown stake represents absolute control at any shareholder meeting.
The 36.8 per cent is a proportion of the total issued Crown shares that are eligible to vote. At last Novembers annual meeting only 76 per cent of Crown shares on issue were voted. This smaller pond of shares boosted Consolidated Press effective vote to an unbeatable 48.6 per cent of actual votes cast.
How to get around this control? Another 1990s tactic would be for Packer to treat his stake as non-voting shares. But this would massively inflate the voting power of other shareholders.
Blackstone Group, which bought Melcos 9.99 per cent stake last April at $8.15 a share, is already up $128 million on its investment. If Packer couldnt vote his shares, Blackstones stake would represent 15.8 per cent of eligible voting shares, and a massive 25.6 per cent of the actual votes cast at last years annual meeting.
Similarly, Perpetuals 8.2 per cent stake in Crown would become 13 per cent of eligible voting shares and 21 per cent of shares actually voted.
This would entirely undermine existing regulations of close associates. Blackrock and Perpetual would have voting control without any oversight or bothersome requirement for ILGA approval.
Another option is for Packer to control only a 9.99 per cent voting stake, while treating the rest of his stock as non-voting. But that would still translate into his holding 20 per cent of votes cast at a typical annual meeting.
Just what well do with Mr Packer and his 36 per cent is something well be discussing . . . sometimes in these shareholder issues there is a commercial outcome, says Crawford.
The clock is ticking. As Crawford points out, Theres also a quite complex set of contractual arrangements between the state and Crown entered into seven years ago.
Incredibly, the government needs Crown approval to change certain legislation involving Barangaroo. But it can take away the gaming licence, which is the big stick the IGLA holds now. It has a short time period to get this right.
The power balance will inevitably change once Barangaroo is in operation but Crowns problem is that the original deal it struck with the NSW government is so cosy that the ILGA has few disciplinary options for Crown, except an existential threat to cancel the licence.
In the end, it all depends upon Packer, and whatever drives him. Two years ago he was ready to walk away from Crown. But CPH reported a $520 million loss in 2020, and Packer hates losing money in share sales.
That suggests hell fight to stay in Crown. And Packers have always been exceptional escape artists.