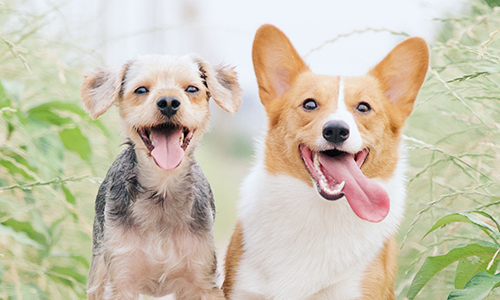 image captionRaphael Warnock, seen here during the campaign, will become the first black senator for Georgia
The Democratic Party of US President-elect Joe Biden has won control of the Senate and of Congress overall with two victories in the state of Georgia.
Raphael Warnock and Jon Ossoff defeated Republican incumbents Kelly Loeffler and David Perdue respectively.
Democrats will control the Senate, the House of Representatives and the White House for the first time since 2009.
An estimated four million Georgians turned out to vote in the run-off election.
The result is a blow for outgoing Republican President Donald Trump.
The election was rerun because none of the candidates in the November general election achieved the 50% needed for victory under state rules.
Mr Warnock, a Baptist pastor, becomes the first black senator for Georgia – a slavery state in the US Civil War – and only the 11th black member of the Senate in US history.
Claiming victory, Mr Warnock paid tribute to his mother, Verlene, who as a teenager worked as a farm labourer.
"The other day – because this is America – the 82-year-old hands that used to pick somebody else's cotton went to the polls and picked her youngest son to be a United States senator," he said.
image captionJon Ossoff is a 33-year-old documentary filmmaker
With the result in Georgia, the Democrats and the Republicans will now each have 50 seats in the Senate, the upper house of Congress. However, Democratic Vice-President-elect Kamala Harris will preside over the Senate once she takes office and will have the tie-breaking vote.
This gives the Biden administration a greater chance of achieving its agenda on issues such as healthcare and climate change.
The Senate also has the power to approve or reject Mr Biden's nominees for cabinet and judicial posts.
It appears Republican worries about the two run-off elections in Georgia were well-founded. Their voters did not show up at the polls in the kinds of numbers they were hoping. Meanwhile, Democrats turned out at higher levels. In county after county, both Jon Ossoff and Raphael Warnock outperformed their general election numbers.
The two Democrats at times ran as a team, and appeared to complement each other's electoral coalitions. Warnock energised black voters across the state. Ossoff drew out suburban and educated voters around Atlanta.
Donald Trump is set to receive considerable blame for the Republican defeat. The party that loses the White House usually does better in subsequent congressional elections, not worse. And Georgia, despite Joe Biden's victory there, is still a traditionally conservative state.
Instead, the two races remained close, as Trump spent most of his time and energy disputing his electoral defeat and lobbing attacks at Georgia's Republican leaders.
It turns out that may not have been a wise electoral strategy – and it will cost Republicans control of the Senate.
Both races were very tight. Mr Warnock defeated Senator Kelly Loeffler by a projected 50.6% to 49.4%, figures from the Associated Press indicate.
Ms Loeffler, who was appointed to the Senate last year to fill a vacancy, is a Trump loyalist.
The other contest was even closer. Jon Ossoff, a 33-year-old documentary filmmaker, edged ahead of Senator David Perdue, 70, by about 12,000 votes, projected results show.
Final results are expected later on Wednesday.
President Trump continued to make unsubstantiated claims of electoral fraud, casting aspersions on the integrity of the Georgia vote.
On Sunday, a recording emerged of Mr Trump putting pressure on Georgia's top election official, Brad Raffensperger, a fellow Republican, to "find" enough votes to overturn Mr Biden's presidential election win in the state.
Raphael Warnock, 51, is a pastor at the Ebenezer Baptist Church in Atlanta, Georgia – the church where civil rights leader Martin Luther King once preached.
He grew up in public housing as the 11th of 12 children of Verene and Jonathan Warnock, both of them Baptist pastors as well.
A graduate of the historically black Morehouse College, Mr Warnock was a youth pastor in New York City in the 1990s before moving to Baltimore, one of the poorest cities in the US.
There, he worked to educate his congregation about the risks of HIV/Aids, which was running at crisis levels among African-Americans. He also supports access to abortion, making him a rarity among faith leaders, and opposes the death penalty.
He took up the post at Ebenezer in 2005, becoming the youngest senior pastor in its history. In 2013, he gave the benediction at the second inauguration of President Barack Obama.
However, Mr Warnock has also clashed with authority at times. In 2014, he was arrested for taking part in a protest against the refusal of Republicans to expand Medicaid healthcare coverage.
Three years later, he was arrested again, this time as one of several pastors protesting against moves to repeal the Affordable Care Act, which makes it easier for Americans to get health insurance.
Jon Ossoff, 33, is a documentary filmmaker, born in Atlanta in 1987. As a high school student, he interned for John Lewis, the civil rights campaigner and congressman who died in 2020.
After a BSc degree from Georgetown University, he became an aide to a Democratic member of Congress, specialising in foreign policy and national security. He completed a master's degree at the London School of Economics in 2013.
In 2012, Mr Ossoff joined an independent production company specialising in investigative journalism, Insight TWI, which is based in London. He is now the CEO.
With the endorsement of Mr Lewis, he ran for a seat in the House of Representatives in a special election in 2017. He lost by 3% to his Republican opponent.